Spring is my second favorite season, preferring the crisp air and somewhat changing color of leaves of Fall. But I love the burst of greenery and renewed energy I feel in the Spring. This time of year offers a plethora of outdoor activities in the Orlando area too. Weekend Farmer's Markets like the Saturday Farmer's Market in Winter Park https://rem.ax/WinterParkFarmersMarket and the Oviedo Farmer's Market https://www.facebook.com/OviedoFarmersMarket are great for strolling and while gathering fresh veggies, flowering plants and exotic findings.
I'm looking forward to the Leu Botanical Gardens Annual Plant Sale and the annual Winter Park Sidewalk Art Festival in mid March. It's one of the country's most prestigious shows. The streets are lined with talented painters, sculptures and artists from around the country. https://festivalnet.com/18703/Winter-Park-Florida/Art-Shows/Winter-Park-Sidewalk-Art-Festival. And there's always the tasty goodies to sample. Yum.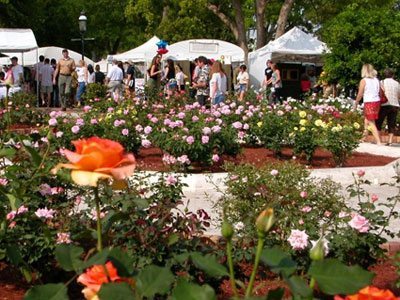 Central Florida is alive with all types of activities. What's your favorite event in town? Don't keep it a secret!