Winter Park FL Real Estate - Winter Park FL Homes for Sale
Also serving Oviedo, Lake Mary, Orlando, Seminole County and surroundings.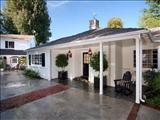 The beautiful suburban city of Winter Park is located in Orange County, Florida. Winter Park FL real estate consists of 13 neighborhoods with their own distinctive characteristics. There are neighborhoods that range from senior living to the urban ones that are easily accessible to shops, restaurants and entertainment. Known as "The City of Culture and Heritage," Winter Park is rich in history, diversity and culture with museums and art galleries like the Winter Park Historical Association & Museum, Hannibal Square Heritage Center, Cornell Fine Arts Museum, Casa Feliz Historic Home Museum, Art on the Green and much more. There are also year round festivals that include Winter Park Autumn Art Festival, Family Fall Festival, Florida Film Festival, Unity Heritage Festival, and the Winter Park Sidewalk Art Festival which is one of the nation's oldest and most prestigious outdoor art festivals. There is something for everyone here and for those that are looking to raise a family; Winter Park has excellent schools, recreational facilities, healthcare facilities, pristine parks and a safe environment.
Winter Park FL Homes for Sale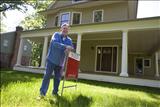 With excellent local schools and a stable economy, acquiring a property in Winter Park is a great decision for your future. Located in a charming atmosphere, Winter Park has become a trendy place to buy a home. Winter Park is a community of friendly, pleasant people. See properties that include: recently constructed homes, traditional single family homes, condominiums, town houses, foreclosures, short sales, land with utilities connected, and everything available. The online property listings shown are accurate, letting you view the most updated information available. If you're thinking about selling your home, this website offers a variety of tools for the home seller as well. For professional guidance and expertise contact Linda Kaufman, RE/MAX Central Realty, (407) 314-6600.
Winter Park FL Video



Contact Linda Kaufman, Winter Park Realtor® with the experience and professionalism you can trust.